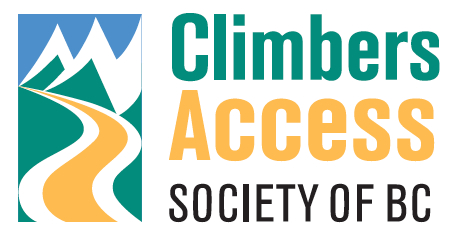 The Association of West Kootenay Rock Climbers has finalized an historic agreement with the Climbers' Access Society of BC.
The two organizations have inked a deal that sees TAWKROC (an unincorporated assocation based in Nelson) become a Chapter of CASBC (an incorporated society based in Vancouver). This marks the first time an external organization has become a "chapter" of CASBC.
According to Vince Hempsall, the secretary of TAWKROC and the Kootenay representative of CASBC, the agreement made sense because both organizations had similar mandates. CASBC, which was founded in 1995, is primarily concerned with public access and conservation of cliffs and mountains around the province and TAWKROC, founded in 2010, supports and promotes the responsible development and maintenance of safe rock climbing areas in the West Kootenays.
"This agreement is mutually beneficial," says Hempsall. "CASBC now has defined representation in the Kootenay region and TAWKROC has access to the significant resources of CASBC."
The groups have worked together in the past on two projects including the construction of the new access stairs at the Hall Siding area near Ymir. CASBC donated close to $2,000 in materials for that project and TAWKROC directors and volunteers worked a total of 16 hours over two days on it.
The second project revolved around the upgrade of anchors at Kinnaird Bluffs in Castlegar, arguably the oldest climbing area in the Kootenays. Routes started being developed there in the 1960s and many have rusted or inadequate anchors. TAWKROC submitted a proposal to CASBC to get funding to replace 15 anchors and, through a mutual program with Mountain Equipment Co-op, was given the hardware to do so. Dave Lussier and Vince Hempsall, both founding directors of TAWKROC, started the upgrades yesterday and will continue over the next month. For more on their progress, log on to the "Anchor Upgrades at Kinnaird" post.
"I'm really excited about how much we'll be able to accomplish now that the logistics of partnering the two organizations are finalized," says Hempsall.
For more about CASBC, log on to access-society.ca.