TAWKROC (the Association of West Kootenay Rock Climbers) is a non-profit registered society with a mandate to encourage and promote the stewardship and preservation of public access for rock climbing sites in the West Kootenay Region of British Columbia.
Purposes
To hold title/ownership of the Kinnaird Bluff property in Castlegar, BC.

To engage with local and provincial government in the creation of a park at Kinnaird Bluffs.

To develop a Best Practices Guide for Kinnaird with other stakeholders in order:

To maintain the unique environmental qualities of the property within its urban setting while fostering good relationships with the surrounding residential neighbours.

To encourage positive outdoor ethics for the area by crafting accessible standards for sustainable, ecologically-sensitive, multi-sport usage.

To celebrate the historical significance of the area, which has been used by rock climbers, hikers and outdoor lovers for the past 65 years.

To encourage and promote environmentally sensitive standards and stewardship of new and existing cliff and mountain areas including:

Developing best practices guidelines.

Funding trail and route maintenance.

To encourage and promote environmentally sensitive and sustainable use of unique cliffside and mountain areas to families and youth.
TAWKROC also helps provide funds for:
Retrofitting and upgrading of existing routes thought to be unsafe
Trail building and maintenance
Fixed anchors and protection on new routes
TAWKROC is a chapter of CASBC (the Climbers Access Society of BC) which facilitates access, conserves and maintains the cliffs and mountains of British Columbia. The West Kootenay CASBC representative is Vince Hempsall.
To see all of TAWKROC's bylaws, please download the PDF: TAWKROC Bylaws
2019-2020 TAWKROC Board of Directors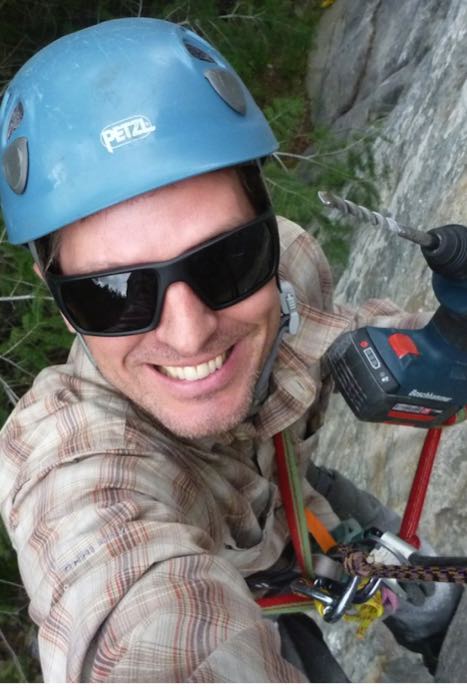 Vince Hempsall, President
Vince is an editor with Kootenay Mountain Culture magazine and the co-author of the West Kootenay Rock Guide. He has been on the TAWKROC board since it first began and is also the Kootenay director for the Climbers' Access Society of British Columbia. He prefers steep and crimpy.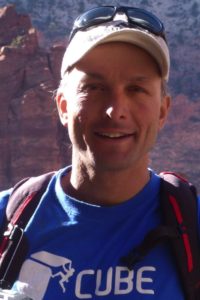 David Lussier, Vice President
David is a longtime local climber and ACMG mountain guide. He has been involved with TAWKROC since its inception. In the last 25 years, he has participated in the creation of well over 100 new routes in Western Canada, including more than 40 new multi-pitch alpine rock routes in Valhalla Provincial Park. When he is not climbing or ski guiding, he likes to hang out with his growing son and work on local climbing projects.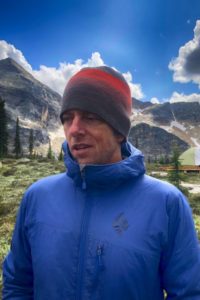 Craig Stowell, Secretary
Craig was hooked on climbing the first time he tried it nearly 25 years ago. He feels lucky for the places climbing has taken him and the lifelong friendships that have formed through years of shared adventures. A 15-year West Kootenay resident, Craig began volunteering with TAWKROC eight years ago. He is most proud of TAWKROC's success—with the support of the climbing community—in permanently protecting Kinnaird Bluffs. He looks forward to helping continue this trend with the Save the Waterline Campaign. Craig is married, a father of two children, and works as a professional engineer during the day.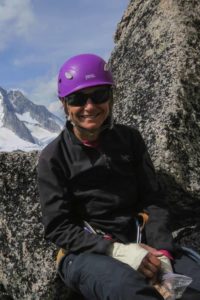 Delia Roberts, Treasurer
Delia is in her first term as a TAWKROC director. Her background is in sports science and when starting out climbing, was known to ask her climbing partners for blood samples at the summit. It must have been worthwhile because her altitude-training program has been used by many of Canada's top Olympians (though it does make it hard for her to find partners sometimes). These days she helps guides, ski resort employees, and forestry workers to stay in shape and avoid injuries—in between skiing and climbing as much as she can. She is thrilled to be able to help support TAWKROC.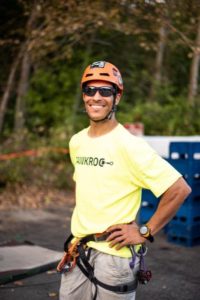 Khaled BennRabah, Board Member
Khaled has been on the TAWKROC board since 2010, and has worked with local climbers developing numerous rock and ice routes across the region. He's been climbing trees and ladders since he was a nipper, then started wrestling pebbles in 1999. Shortly after receiving his first pay cheque, he bought his first rack—which he still climbs on today. Khaled has been fortunate to climb in Europe, the Americas, and after meeting his wife at a Vancouver climbing gym, now calls the beautiful Koots home. When he isn't falling off routes, he's typically keeping corporate internets safe from bad guys, throwing mountain bikes or skis down cliffs, and spending time with his family.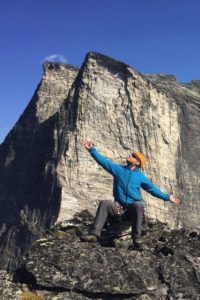 Ian McDonald, Board Member
Ian has been a passionate climber for almost 20 years. His love for the sport has taken him around the world, but the West Kootenay climbing and community keep him coming home. A British Columbia local, he's lived in Nelson for 12 years.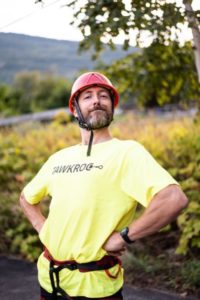 Yann Troutet, Board Member
A relative newcomer to the Kootenays, Yann started scrubbing on arrival. Being sensitive to the importance of the local climbing culture, he soon got involved with TAWKROC. Building on past experiences authoring guidebooks and advocating for nature conservation, Yann firmly believes in climbing as a force for greener citizenship. By day, he teaches GIS at Selkirk College. Climbing-wise, Yann's favorite thing is to benefit the local community by breaking new ground and pushing the grades, primarily on the lower end of the scale.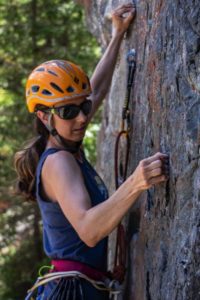 Jayme Moye, Board Member
Jayme moved to Nelson from Boulder, Colorado in 2017, and is a new TAWKROC board member. She works as a freelance adventure journalist, writing for National Geographic, Outside, and Alpinist, among others. Jayme began the transition from gym climbing to climbing outdoors in 2015, when she headed to Yosemite to climb and co-write On the Nose: A Lifelong Obsession with Yosemite's Most Iconic Climb with Hans Florine. She's been growing her skill set ever since, and is delighted to be part of such a supportive climbing community in the Koots.