TAWKROC (the Association of West Kootenay Rock Climbers) is a non-profit registered society with a mandate to encourage and promote the stewardship and preservation of public access for rock climbing sites in the West Kootenay Region of British Columbia.
Mission Statement
To encourage and promote the preservation of public access for rock climbing sites in the West Kootenay Region of British Columbia and to ensure their maintenance and improvement by means of environmentally sustainable methods.
Purposes
1. To hold title/ownership of property for the purpose of preserving rock climbing and other recreational values.
2. To engage with local and provincial government in the creation of a park at Kinnaird Bluffs and Waterline.
3. To develop a Best Practices Guide for Kinnaird Bluffs and Waterline with other stakeholders in order to:
Maintain the unique environmental qualities of the property within its urban setting while fostering good relationships with the surrounding residential neighbors.
Encourage positive outdoor ethics for the area by crafting accessible standards for sustainable, ecologically-sensitive, multi-sport usage.
Celebrate the historical significance of the area, which has been used by rock climbers, hikers and outdoor lovers for the past 65 years.
4. To encourage and promote stewardship of new and existing cliff and mountain areas in the West Kootenay Region, including trail and route maintenance.
5. To encourage and promote ecologically sustainable recreation in the West Kootenay Region (including, but not limited to, hiking and rock climbing) and to foster an appreciation for the unique cliffside and mountain areas among families and youth.
TAWKROC is a chapter of CASBC (the Climbers Access Society of BC) which facilitates access, conserves and maintains the cliffs and mountains of British Columbia.
To see all of TAWKROC's bylaws, please download the PDF: TAWKROC Bylaws
2022 TAWKROC Board of Directors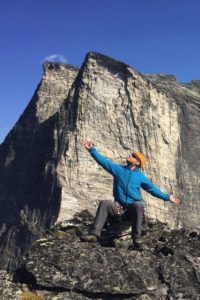 Ian McDonald, President
Ian has been a passionate climber for almost 20 years. His love for the sport has taken him around the world, but the West Kootenay climbing and community keep him coming home. A British Columbia local, he's lived in Nelson for 12 years.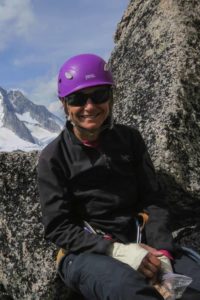 Delia Roberts, Treasurer
Delia is in her second term as a TAWKROC director. Her background is in sports science and when starting out climbing, was known to ask her climbing partners for blood samples at the summit. It must have been worthwhile because her altitude-training program has been used by many of Canada's top Olympians (though it does make it hard for her to find partners sometimes). These days she helps guides, ski resort employees, and forestry workers to stay in shape and avoid injuries—in between skiing and climbing as much as she can. She is thrilled to be able to help support TAWKROC.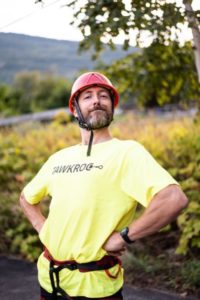 Yann Troutet, Board Member
A relative newcomer to the Kootenays, Yann started scrubbing on arrival. Being sensitive to the importance of the local climbing culture, he soon got involved with TAWKROC. Building on past experiences authoring guidebooks and advocating for nature conservation, Yann firmly believes in climbing as a force for greener citizenship. By day, he teaches GIS at Selkirk College. Climbing-wise, Yann's favorite thing is to benefit the local community by breaking new ground and pushing the grades, primarily on the lower end of the scale.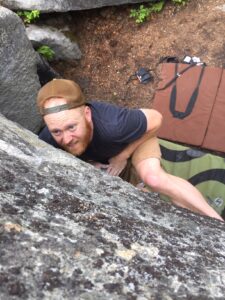 Brandon Weller, Webmaster
Brandon moved to Nelson in 2014, where he rediscovered his love for climbing. Inspired by the amazing West Kootenay climbing community, he felt compelled to join the TAWKROC board in 2020, to apply his Web Developer skills. You might find him at the crags or boulders, when he's not stuck behind a computer screen.
Lukas Fodor, Board Member
Lukas lives in Nelson. He's developed a number of climbing routes around the West Kootenays including the phenomenal High Country Bluff.
Daniel Raber, Board Member
Dan lives in Castlegar. He enjoys rock climbing and route development.
Justin Ballard, Board Member
Justin lives in Castlegar. He's an avid rock climber.