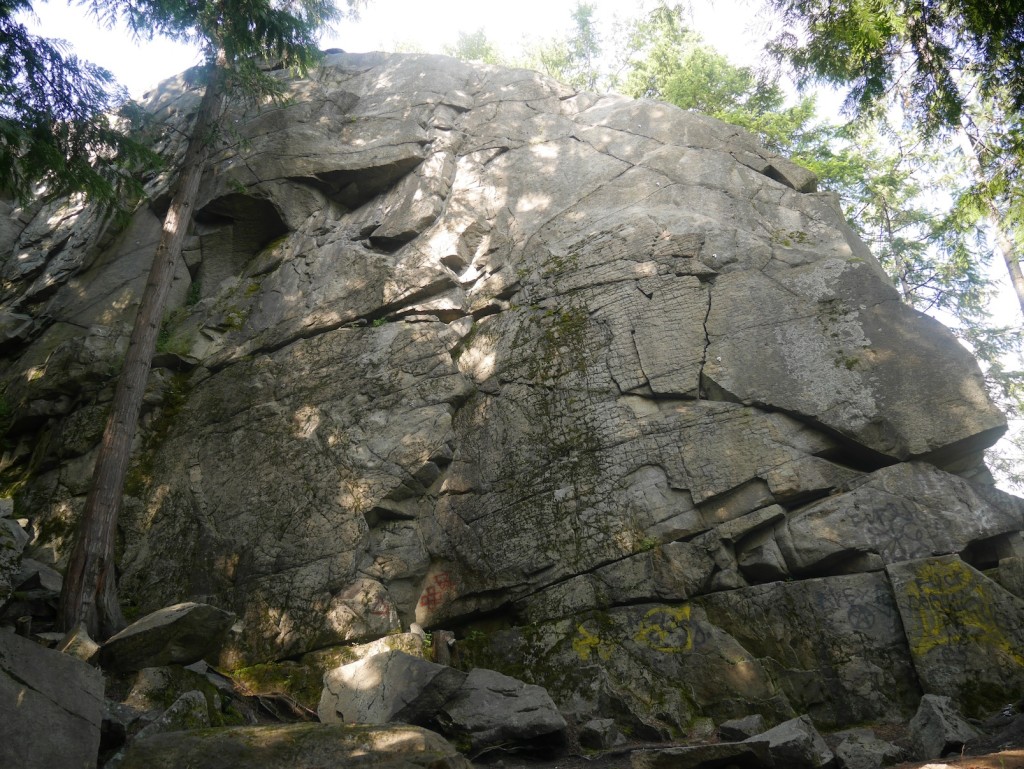 Squatters Bluff was named such because of the obvious attraction to pitch a tent or roll out a sleeping bag in this little wooded Shangri La so close to Nelson. As a result of such activity the area had become overwhelmed with man-made structures and massive piles of garbage.
Over the past few years a number of groups, including TAWKROC, and individuals have contributed to cleaning this place up.  Apparently a 2-storey log house once stood at the base of the climbs!  If anyone has pictures of this we would love to see them. A big thanks goes out to Nelson Search and Rescue who dismantled this building and took a stab at the massive heap of garbage about 3 years ago. Also thanks to local climbers who, bit by bit, helped remove more garbage over the last year since the area has been developed for climbing.
On June 8, 2010 Graeme Marshall and his ALTAS students from LV Rogers took it upon themselves to step it up a notch and not only remove all remaining garbage near the crag, but also do a significant amount of trail work, removing tree stumps, leveling the trail, adding dirt steps in 2 locations, and a hand line.
The area has a real face lift to it now and finally feels like a respectable climbing area.
Thanks Graeme & ATLAS for all your hard work!