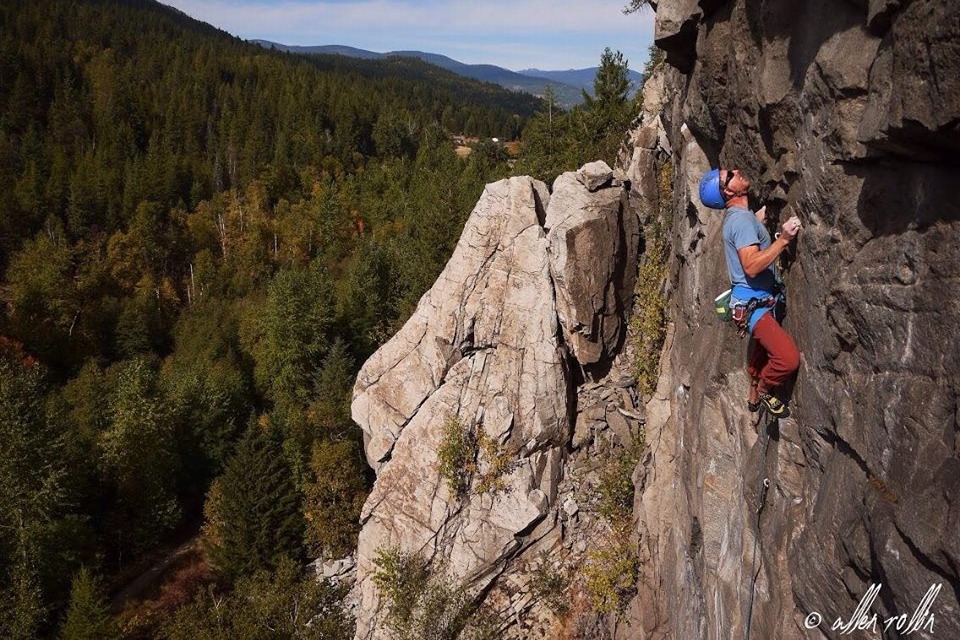 Having just finished paying off the acquisition of the Kinnaird Bluffs, the Association of West Kootenay Rock Climbers today announced the start of a campaign to buy another rock climbing area in Castlegar, British Columbia, to ensure residents and visitors enjoy recreational opportunities in perpetuity.
The Waterline Walls, located off 14th Avenue, are the most popular sport climbing destination in the West Kootenay region and this past summer the private property upon which they are located came up for sale. A developer expressed interest but prominent local rock climbing couple Mirek Hladik and June Ray stepped in and bought the property in November, with the main intention of saving the cliffs. The duo now wish to subdivide the land and have asked that TAWKROC purchase the parcel that the cliffs are located on for the price of $60,000. The land includes six walls upon which about 70 rock climbing routes are located.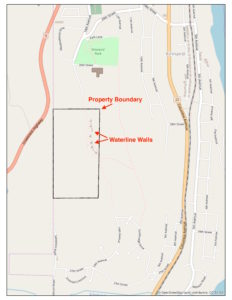 Today, TAWKROC begins a fundraising campaign to raise that money using a three-tiered approach:
A

Go Fund Me

page has been created (gofundme.com/protect-climbing-at-the-waterline-walls) through which climbers, recreationalists and concerned citizens can donate.

For donators of larger sums who wish to receive a charitable tax receipt, contributions can be made through the Climbers' Access Society of British Columbia

website

(access-society.ca/Donate). Be sure to indicate the funds are for Waterline by writing, "I Support Waterline."

And the final tier will include contacting other associations for grants. TAWKROC hopes to raise enough funds to purchase the property before the start of the 2019 rock climbing season.
In 2016 TAWKROC organized another fundraising campaign to purchase the private property on which the historic area Kinnaird Bluffs are situated and in so doing, prevented it from becoming a quarry. To complete that $50,000 purchase, a loan was given by an angel investor who wishes to remain anonymous and, with the help of the local climbing community, the loan was completely repaid in October 2018.

Once the subdivision has taken place and the purchase of Waterline Walls has been completed, TAWKROC will start discussions with the City of Castlegar and, as we'd also like to do for Kinnaird Bluffs, set about donating it as a community recreational park.