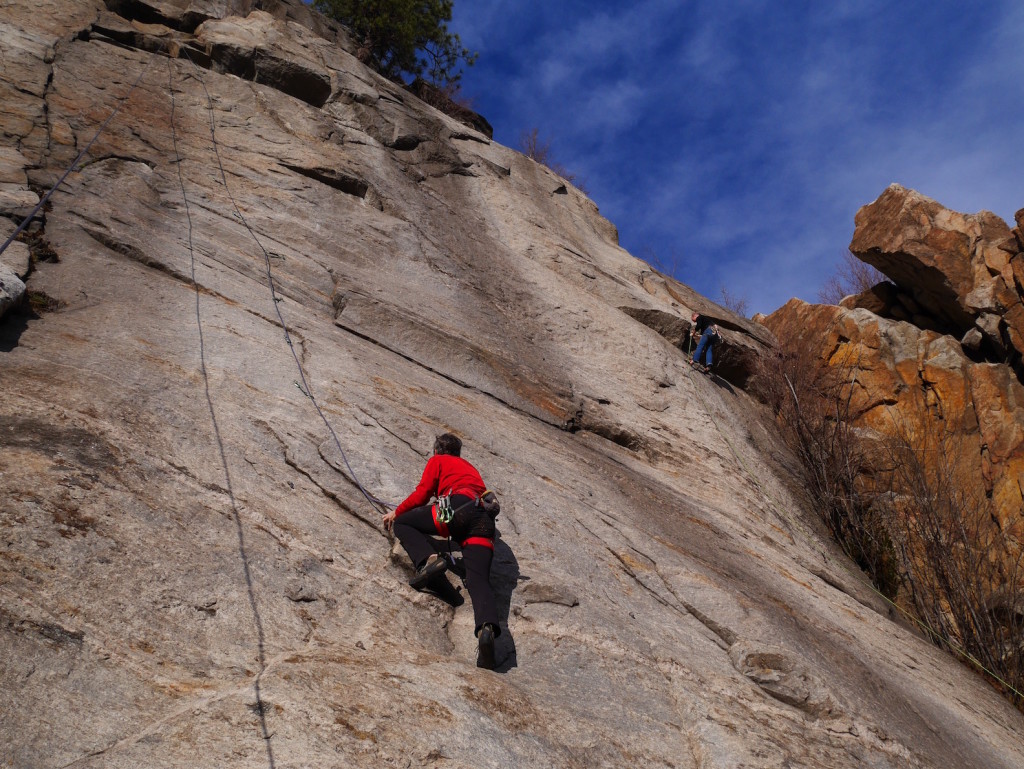 The Association of West Kootenay Rock Climbers has suspended all new route reimbursements for the foreseeable future until such time as the debt incurred in purchasing Kinnaird Bluffs is paid back in full.
However, in 2016 three new routers were reimbursed for climbs they established in 2015.
Nelson residents Stephen Senecal and Larry Bickerton (along with Mike Curran) as well as Daren Tremaine in the Slocan Valley were awarded $144.45, $300.00 and $141.40 respectively for their development at Kinnaird Bluffs, Hellheim (located on the way to Gimli, here's the mini-guide: Hellheim topo), Slocan Bluffs, Thunderdome and Raven's Crag (near CIC).
In total, the developers volunteered their personal time and put in 26 new routes ranging from 5.5 to 5.11b. The money for the reimbursement fund (which totals about $600 every year) comes from donations by local climbers via the Kootenay Rock Climbing festival.
The developers went above and beyond by then donating the funds they were given for their new routes back to TAWKROC to put towards the purchase of Kinnaird Bluffs. We all owe them a debt of gratitude for their hard work and their commitment to rock climbing in the Kootenays.